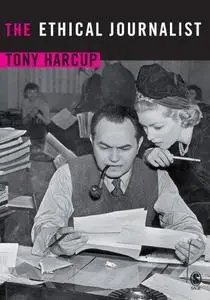 The Ethical Journalist By Tony Harcup
2006 | 224 Pages | ISBN: 1412918979 | PDF | 1 MB
The Ethical Journalist discusses a range of ethical questions likely to confront those studying journalism and/or training to become journalists. Building on the reflective and questioning approach of the author's acclaimed Journalism: Principles and Practice (2004), The Ethical Journalist links theory and practice throughout by examining the views of journalists and academics. It places anecdotal experience within the context of relevant critical study, and scrutinizes academic explanations within the context of practitioner accounts. Informed by original research and the author's own experience within mainstream and alternative journalism, The Ethical Journalist addresses topics issues such as trust, the public interest, undercover reporting, news values, source relationships, crime reporting, regulation, and the Hutton inquiry.