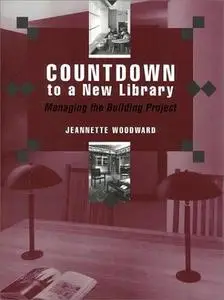 Countdown to a New Library: Managing the Building Project By Jeannette A. Woodward
2000 | 205 Pages | ISBN: 0838907679 | PDF | 2 MB
Writing from the perspective of a librarian who has been through numerous building projects, Jeannette Woodward walks you through the process of overseeing the planning and construction of a building project. Packed with helpful checklists and worksheets, this revised edition includes: updated references, standards, materials, and resources; tips for efficient HVAC systems and evolving rules for LEED certification; and, information on new technological issues. Using hands-on tools and real-life insider stories from librarians around the country, this is a must-have crash course in planning and building today's libraries.